This event has passed
RealArt DeRidder Gallery to feature South Beauregard students' art in March
–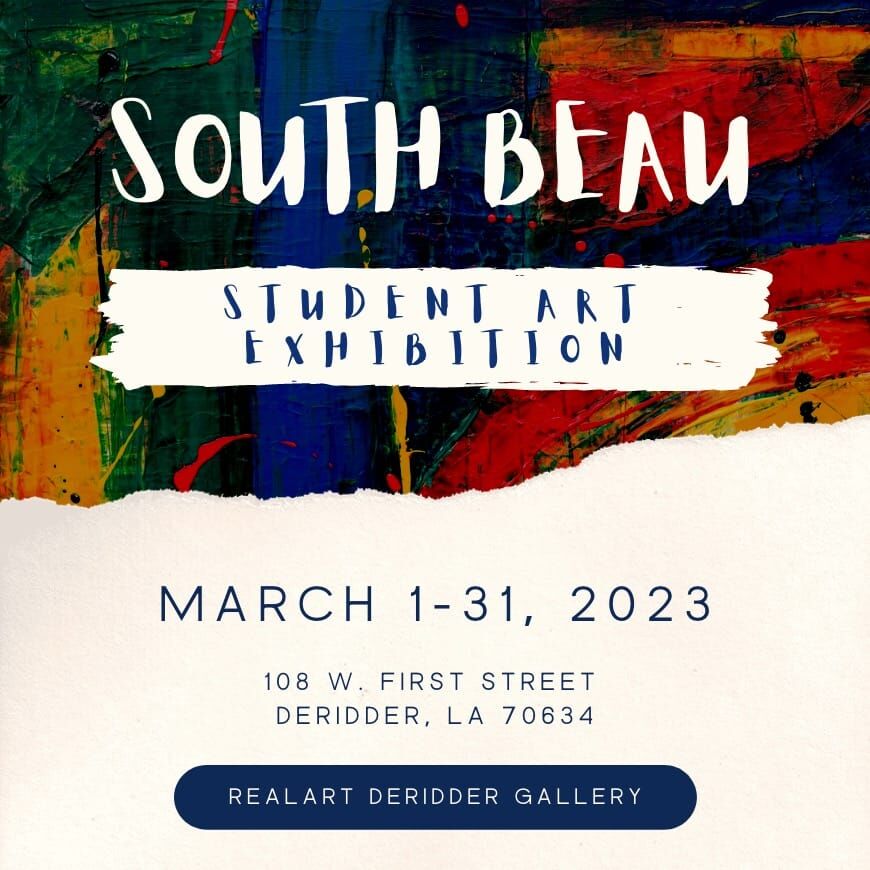 Elona Weston, City of DeRidder
DERIDDER — The RealArt DeRidder Gallery, 108 West 1st Street, downtown DeRidder, will feature the creative work of students at South Beauregard Junior and Senior High Schools throughout the month of March (March 1-31).
Stop by and enjoy the art that these young people have created.
The public is invited to an artists' reception from 5 p.m. to 7 p.m. Saturday, March 4.
The gallery is open from 11 a.m. to 3 p.m. Wednesday-Saturday. For more information, contact the gallery at 337-221-3030.
Occurred Wednesday, March 1st, 2023 @ 11:00 am – 3:00 pm